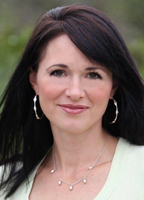 Are you looking for relationship and love advice from a dating expert? Then you've come to the right place! Amy Osmond Cook is a relationship expert who teaches communication, negotiation, and writing courses at Arizona State University. She is also the author and co-author of several books about love. In her column for CupidsPulse.com, she discusses celebrity romances and how these famous couples can find true love. She answers questions like: How can our favorite A-listers can make their relationship and love life better? Is your favorite Hollywood couple ready for a celebrity baby? These are just a few of the discoveries you will find on this page! Remember that relationship authors know best. Cook's articles will help you if you're struggling through a divorce or break-up or just want basic dating and relationship advice. This dating expert's love advice may be just what you need! For more information, visit her website.
Articles:Â 
How Can Jennifer Aniston Make Her Love Last?
What 'The Bachelor's' Sean Lowe Needs to Do to Find Love
Love Lessons from Holiday Movies
Love Lessons Learned From Marilyn Monroe
How to Make Sure Your Divorce Is Amicable, Fair and Fast
5 Ways Facebook Can Help Mark Zuckerberg Keep His Marriage Strong
10 Avengers-Sparked Questions to Bring You Closer
Relationship Advice from the "Hunger Games"
7 Ways to Build a Love That Lasts
Katy Perry and Russel Brand: What Went Wrong?
What Your Gifts Say About Your Relationship
How to Communicate with Your Ex Over the Holidays
Demi Moore Proves There's Hope After Divorce 
Can Celebrities Actually Have Enduring, Healthy Relationships?