Launched in November 2010, CupidsPulse.com is a one-of-a-kind relationship site that analyzes trending celebrity news to provide relatable love advice for singles and couples. From advanced clips of BravoTV's Millionaire Matchmaker to exclusives with ABC's Bachelor and Bachelorette contestants, CupidsPulse.com brings you the information you'll fall head over heels for from insiders who have their fingers on the pulse of love in today's Hollywood-influenced dating world.
Founder/Executive Editor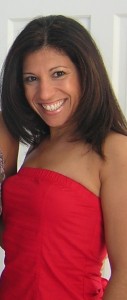 As a former PR executive, Lori Bizzoco is no newcomer to the industry. She spent 15 years launching some of the world's largest brands and creating celebrity endorsed initiatives for her clients. But, finding herself still single at 38, Lori decided to develop her own process for finding love.  When it worked (her husband only knew her for nine weeks when he proposed), she knew that helping others navigate the dating world was the path she was destined to take. Lori is a sought after relationship and entertainment expert. She's been featured in media outlets such as Forbes, The Wall Street Journal, Shape, Redbook, Parenting, Woman's Day, Working Mother and on Fox News, AOL,  Oxygen, WebMD, and The Suze Orman Show.  Most recently she was featured in the book,  No Excuses: 9 Ways Women Can Change How We Think about Power by feminist icon Gloria Feldt and Cheat on Your Husband (With Your Husband), by Andrea Syrtash.
Using her knowledge of the entertainment industry and PR background, Lori launched CupidsPulse.com with the mission of bringing real-world perspective to the overly fantasized celebrity relationship stories saturating the news.
Senior Editor
In 2011, Whitney Johnson (then Baker) began working as a freelance contributor for CupidsPulse.com, where she was quickly promoted to the position of Senior Editor and Social Media Manager. During her two years with the company, she has interviewed E! News co-host, Giuliana Rancic; The Biggest Loser host, Alison Sweeney; Food Network chef, Mario Batali; and The View co-host, Sherri Shepherd — just to name a few! Whitney graduated from Vanderbilt University in 2008 with a degree in Communication Studies. She then worked for two years as a client executive for Burson-Marsteller Public Relations in both the New York City and Chicago offices. There, she honed her writing and interview skills, quickly realizing that the journalistic side of PR was her favorite part of the job. In 2010, she relocated to Nashville and began pursuing a career in writing. CupidsPulse.com continues to be the perfect fit for her, combining her love for writing, passion for romance and her obsession with celebrities.
Whitney currently resides in Colorado with her loving and supportive husband, Ross, and their energetic and playful Lab, Finn.
Senior Editor
Jessica DeRubbo began working as a freelance contributor for CupidsPulse.com in August 2010. Within weeks, she had climbed the ranks to Assistant Editor and eventually took on a Senior Editor role. During her three years with the company, she has worked with many great writers and editors. She coordinates the movie reviews, guest contributions, and celebrity trend posts that help to make CupidsPulse.com stand out from other celebrity/relationship publications. Jessica graduated from Syracuse University in 2007 with a Masters degree in Journalism and has since kept up her passion for writing via both professional and personal endeavors.  CupidsPulse.com continues to be an outlet for the journalistic passion and direction Jessica has always enjoyed.
Ad Operations/Author
Kristin Mattern began her journey at CupidsPulse.com in 2013 as an Editorial Intern. She was then hired on as a Staff Writer and Ad Operations Associate where her exploration into publishing and marketing continues. Having graduated from Hofstra University with her MA in English Literature, Kristin enjoys that her position at CupidsPulse.com allows her to combine her analytic, research and writing skills in a fun and challenging way. She has had the privilege to interview celebrities like The Chew host Clinton Kelly and Real Housewives of Atlanta star Phaedra Parks and the rare opportunity to work with professionals across the e-advertising world. She loves her that job includes teaching her new abilities and unearthing new interests.
Kristin lives on Long Island with her loving boyfriend Frank and their adorable (but wily) Sphynx Finn.
Author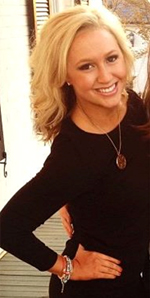 Brittany Stubbs began working as an Editorial Intern at CupidsPulse.com in November 2013 and was later hired as an Editorial Assistant. She has had the pleasure of interviewing numerous stars from The Real Housewives franchise, as well as Kym Douglas from The Ellen Degeneres Show Tabatha Coffey from Tabatha Takes Over, Clare Galterio from You&A, and several bestselling authors. Brittany graduated with honors from the University of Mississippi (Ole Miss) with a major in English and focus in Creative Writing. Along with CupidsPulse.com, she has been a contributing writer for newspapers, health and fitness blogs, and currently works as a copywriter for a marketing  agency in Dallas, Texas.  CupidsPulse.com teaches her something new every day, and she can't wait to see what the future holds!
Author 
Laura Seaman began working as an editorial intern at CupidsPulse in May 2014. As a communication major at Truman State University on the journalism track, Laura has had experience in many types of media. During the academic year, she works as a DJ and news director for the school radio station 88.7 The Edge and is starting her own culture segment on the Truman Media Network newscast, where she can also be seen co-anchoring the evening news once in a while. She is beginning her junior year in August and expects to graduate in May 2016.
Public Relations
Anna Averill is one of the newest interns to the Cupids Pulse team. Her love for celebrities and writing lead her to become an avid reader of CupidsPulse.com. Starting in May 2014, Anna became a public relations intern for Cupids Pulse. Currently, Anna is a senior at James Madison University in Harrisonburg, Virginia. Studying communication studies with a concentration in public relations, and a minor in writing, rhetoric, and technical communication, Anna hopes her love for public relations and writing will someday lead her into a career path!
Public Relations
Gina Dorso started working for CupidsPulse.com in February 2014 as a Public Relations intern. Since she started on the CupidsPulse team, she has learned countless lessons in how to deal with clients and publicity that blew everything she learned in the classroom out of the water. Gina is a junior at New York Institute of Technology, where she is a DII cross-country athlete and the vice president of the Student Government Association. She found her passion for public relations doing publicity work for the student government and helping coordinate events like Relay for Life. Gina is in a 5-year Masters of Communication and Public Relations Program and is set to graduate in 2017. She continues to learn new things everyday from her experience at CupidsPulse.
Thanks!
Additional Team Members
Contributing Editor: Royal Young
Writers: Ashley DelBello, Jennifer Harrington, Sarah Ribeiro, Kristin Mattern, Lily Rose, and our amazing group of interns!
Social Media: Whitney Johnson
Advertising and Marketing Support: Lori Bizzoco, Kristin Mattern
Web Development: Seobrand
For information on advertising with us, please visit our Advertising Page. Interested in writing for us?  Send us your pitch here.
Our aim is to help people maintain enduring and healthy relationships despite the growing noise level of divorce, cheating and affairs that saturate our daily news.  Let CupidsPulse.com navigate your way to a happy love life.